The History of German Shepherds
The existence of the German Shepherd hinged on one chance meeting. Without this, we would not have the loyal, hard-working pups we know and love today.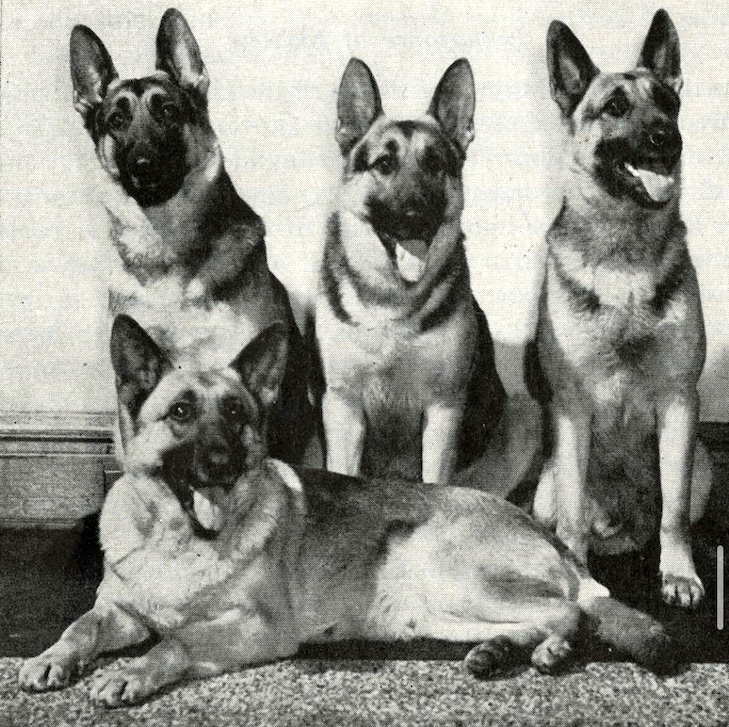 Max Emil Friedrich von Stephanitz had an affinity for agriculture, despite growing up in an affluent family in mid-19th-century Germany. He even spent time at Berlin's veterinary school, but he relented to family pressure and joined the military instead of pursuing his dream to be a gentleman farmer.
Von Stephanitz admired the sheep-herding dogs he encountered as a cavalry officer in the German countryside for their lightning-fast responsiveness as well as their intelligence. But as grazing land slowly evaporated and modernity encroached, these excellent sheepdogs began diminishing in number. Before they disappeared entirely, Von Stephanitz decided to buy a sprawling estate near Grafath in Bavaria and formally breed a German sheepdog.
Von Stephanitz attended one of Germany's largest dog shows in 1899, with his friend Artur Meyer, where he found his muse, a dog named Hektor Linksrhein.
While the 4-year-old dog's striking, wolf-like appearance certainly first drew Von Stephanitz's eye, his intelligence and depth of character sealed the deal, calling him a gentleman who had a zest for living. Impressed, Von Stephanitz purchase the dog on the spot, paying 200 German gold marks.
Horand von Grafrath was the name Von Stephanitz gave his new dog. The two men then founded the world's first German Shepherd club within a month of finding Horand. The club's membership included three shepherds, a mayor, two factory owners, an architect, an innkeeper, and a judge. Horand was given the first registration number SZ1, effectively making him the first-ever German Shepherd.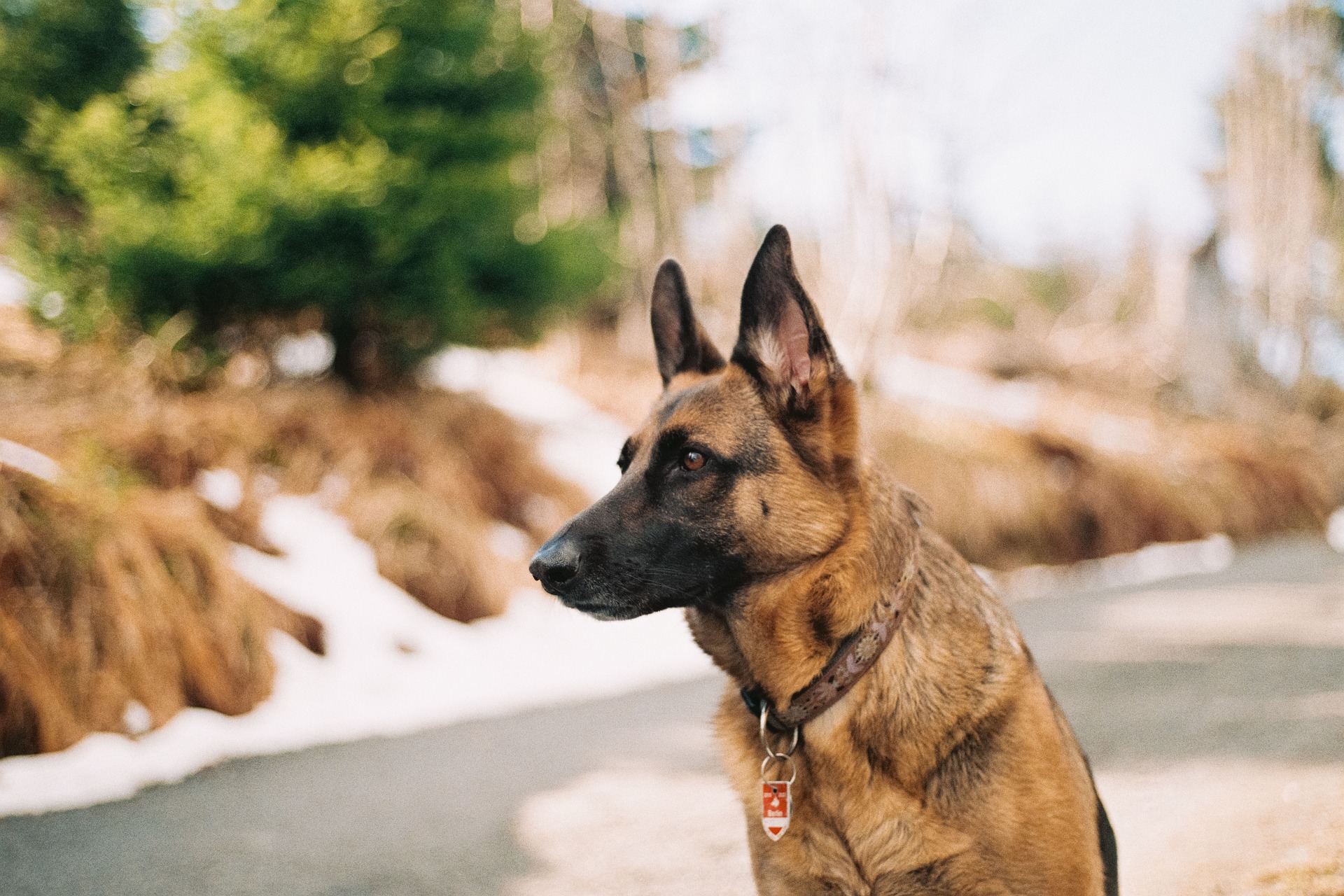 Von Stephanitz began attempting to standardize Germany's many herding dogs at the turn of the 20th Century. The craze for identifiable breeds was mounting. However, for centuries before, the prevailing philosophy had been, "Beauty is as beauty does." A good sheepdog was an excellent sheepdog, no matter how it looked. Von Stephanitz attempted to harness the intrinsic characteristics of the regional breeds to create what he thought to be the ultimate German herding dog.
Horand came from north Germany, Thuringia specifically, where dogs of his kind were common. Horand had been very deliberately bred and was not a one-off. Friedrich Sparwasser bred Horand and his immediate family in Frankfort, focusing on fixing the upright ears and wolf-like body style that many fanciers admired.
However, the Thuringian dogs tended to be smaller and stockier, often with wiry coats, curled tails, and strong temperaments. Crossing Horand with the larger, heavier boned and more mild dogs from south Germany, Von Stephanitz believed would give him the middle ground he desired in the new German herding dog.
A dog's working ability to Von Stephanitz was equivalent to their appearance. He disagreed heavily with others who would have the breed be just a showpiece. Even now, whenever German Shepherds are judged at shows, each participant submits to a temperament test to the judge to vouch for their temperament.
Von Stephanitz believed that Horand was perfectly tempered. He claimed that even though Horand had been untrained in his puppyhood, he was obedient to the slightest nod when at his side. Although, when Horand was left to himself, he could be a menace. Von Stephanitz wrote of Horand, reminding others of the breed's high energy level, which needs to be channeled. He called them never idle and always on the go.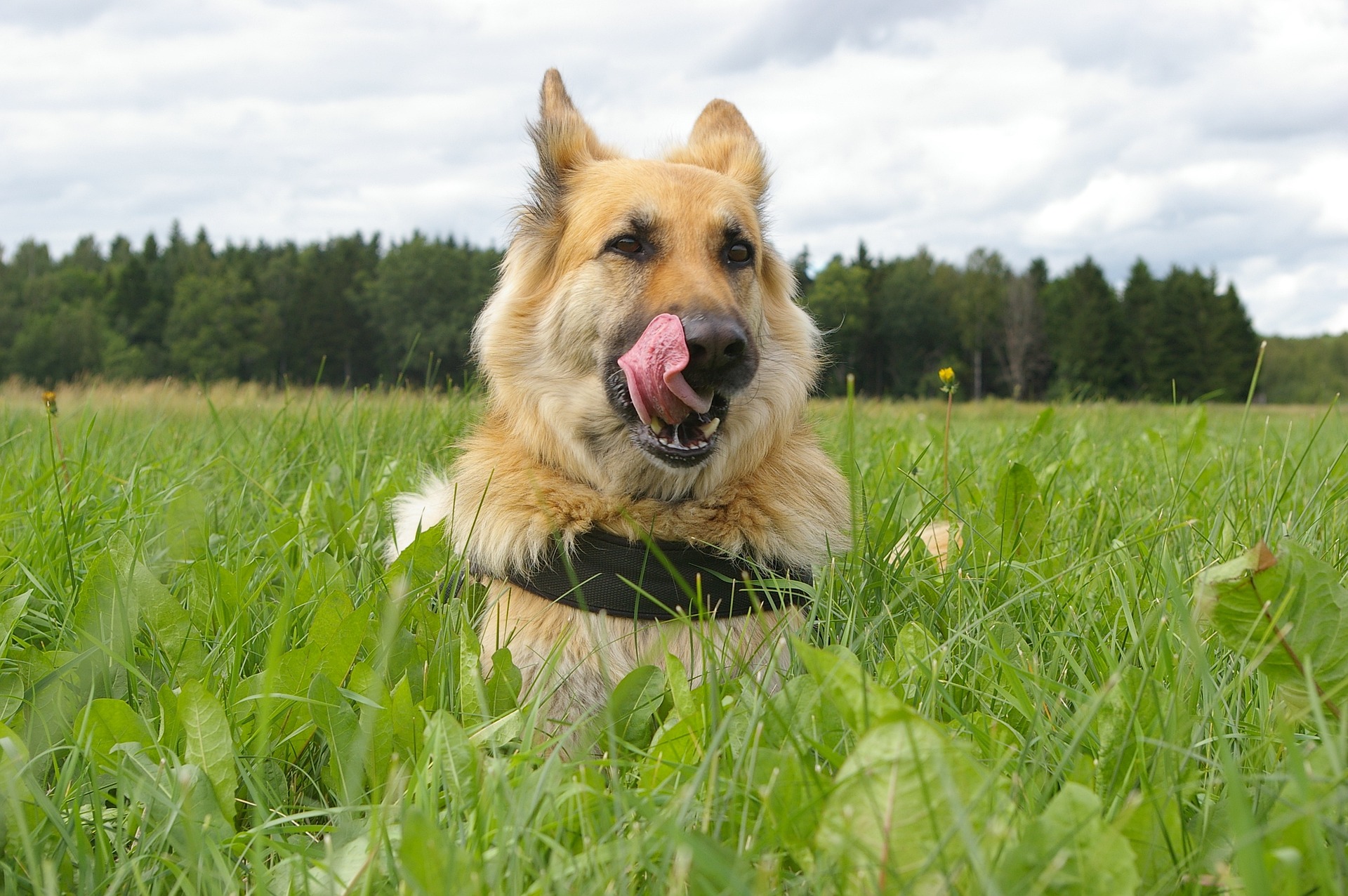 World War I brought an anti-German sentiment and change across the globe. In the United States, the American Kennel Club directed the German Shepherd Club of America to change its name and that of the breed. The club renamed itself the Shepherd Club of America and similarly cut the word "German" off the breed name, and the British renamed the breed the Alsatian. However, after the war, their reputation as a war dog spread, and the breed's population skyrocketed worldwide with help from canine film stars such as Rin Tin Tin and Strongheart, both war veterans.
Nearly every German Shepherd today is an ancestor of Horand because of Von Stephanitz's successful breeding program. Though the German Shepherd was developing as the Great War was brewing, the German military hadn't yet fully appreciated war dogs' value. Von Stephanitz relentlessly and ultimately successfully promoted his breed as a peerless service dog. He mourned the fact that Horand had never had the opportunity to prove himself in that respect.
Today the German Shepherd that Von Stephanitz helped to create is one of the most popular breeds globally. He may be surprised at the ability of today's German Shepherds; however, he would agree with a modern fancier saying, similar to what breeders of his day would say: There are wolves, there are dogs – and then there are German Shepherds.